10 TV SHOWS YOU SHOULD WATCH IN 2020
TV Shows have been my thing since my Dad came home with the first Season of 24; I was hooked and drawn into a world I never knew existed. They became a permanent fixture in my life and have been there through all seasons, helping me cope with breakups, breakdowns and boredom.
I love sharing my favorite shows, so this is for everyone really; my guys that watch a lot of TV, this will definitely resonate with you (fist bump) so let me know what your thoughts are in the comments, did I nail it or miss anything? And my "I watch TV shows but hardly know what to watch or I'm looking for good recommendations only because no time to waste" guys, I'm here for you.
In no particular order, the TV Shows (still running only, I can do another post for those that have stopped showing if you're interested) you should watch this year are:
1.
Killing Eve:
"Eve's life as a spy is not what she had hoped it would be when she started. She is a bored, very smart, MI5 security officer who is very desk-bound. Villanelle is a very talented killer, mercurial in mood, who clings to the luxuries of her job. Eve and Villanelle go head to head in a fierce game of cat and mouse, each woman equally obsessed with the other as Eve is tasked with hunting down the psychopathic assassin".
Sandra Oh is amazing as Eve but as Villanelle, Jodie Comer is Maaaaad! She embodies the Villanelle character so wholly, it's almost spooky. One common factor I'm seeing with a lot of shows lately is how the writers are creating villains with forms of humanity such that you inevitably find yourself rooting for the bad guy. Which brings me to my next show.
2. You: "A charming yet awkward crush becomes something even more sinister when an aspiring female writer becomes a bookstore manager's obsession. Using social media and the internet, he uses every tool at his disposal to become close to her, even going so far as to remove any obstacle --including people -- that stands in his way of getting to her".
This show gives you an insight into stalking like no other. Every single detail, every step is over-analysed and well planned. It's so ridiculously bone-chilling that this is someone's reality and it's unbelievable how obsessions is mistaken for love.
3. The Sinner: The first season begins with a woman stabbing a man at the beach for seemingly no reason. Obviously guilty of the crime, she's arrested and the Police try to get the why out of her.
Each season has a different story however there is a common theme in the show so far; a seemingly obvious crime is committed but as time progresses, the story starts to unravel and you realize that the obvious conclusion you arrived at or that was stated at the beginning isn't exactly as obvious or simple as it was made to look.

4. Ozark: "A financial planner who relocates his family from Chicago to a summer resort community in the Ozarks. With wife Wendy and their two kids in tow, Marty is on the move after a money-laundering scheme goes wrong, forcing him to pay off a substantial debt to a Mexican drug lord in order to keep his family safe"
Not sure what exactly makes this an exceptional show but it just is. I think it's captivating because they're such an ordinary family becoming entrenched in crime but not exactly criminals themselves, trying to deal with this mess that keeps getting messier with each episode. Each character is intrinsic to the story and the acting is pretty good all-round. You're probably not looking to, but you'll definitely learn some money laundering skills along the way.
5. The Good Doctor: Follows the life of Shaun, a young autistic surgical resident, who joins a renowned hospital and shows his struggles with socializing and adapting to the real life world with his condition. I don't know much about autism and this is the 2nd fictional piece I'm reading/watching where the main character is Autistic and is highly functional so it's really fascinating to me to watch Shaun deal with everyday life, people and their behaviors and also see how people interact with him. Plus, he's something like a genius and that's so fun to watch.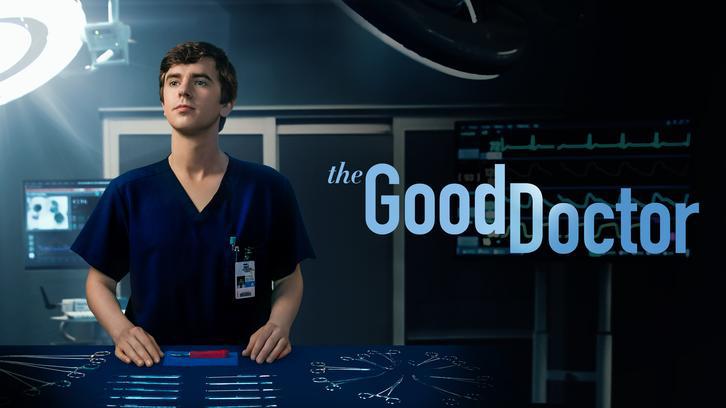 6.Money Heist: "A criminal mastermind, "The Professor", has a plan to pull off the biggest heist in recorded history -- to print billions of euros in the Royal Mint of Spain. To help him carry out the ambitious plan, he recruits eight people with certain abilities and who have nothing to lose.
My friends asked me to watch Money Heist countless times but I didn't think it was my type of show, so I refused. I eventually got myself to start it and I really like it. My Boss used it as a case study at work once, to explain teamwork and if you watch this show, you'll understand this totally. The planning that went into preparing for the Heist, the training, understanding each person's personality and learning to work together, and just seeing how each person's unique skill came together to achieve one goal...it's amazing to watch.
7. Stranger Things: "When a 12 year old boy goes missing, his Mother launches a terrifying investigation into his disappearance with the local authorities. As they search for answers, they unravel a series of extraordinary mysteries involving secret government experiments, unnerving supernatural forces, and a very unusual little girl."
Stranger things is so strange but somehow manages to be captivating. It's a really great story, with great acting, equal parts humour and horror/suspense, and great characters. If you like Sc-Fi and you want something refreshing, this one is for you.
8. The Handmaids Tale: In this show, fertile women are subjected to child-bearing slavery. June, the main character, is one of these fertile woman. She lives as a concubine to a Gileadan officer and his wife and has to cope with their strict rules and conditions, hoping to escape and be reunited with her daughter.
Not sure what about this show made me feel every single thing, maybe it was the great acting, but man I felt it. Sometimes I wanted to hit peoples heads, other times I wanted to castrate the men. Sometimes I just cried. Lots of times, my jaw was almost on the floor. If you're up for feeling all of these emotions and you're looking for an intriguing yet outrageous story, this show is for you.
9. Bodyguard: "David Budd, a Police Sergeant with London's Metropolitan Police Service, is assigned to protect the Home Secretary, a controversial and ambitious politician who has plans to introduce invasive new surveillance powers for security forces. Finding himself increasingly at odds with the secretary's policies and personality, and dealing with physical and psychological scars from his time serving in Afghanistan, volatile Budd is torn between his beliefs and his duty to protect".
The acting, the story, the suspense, the tension...it's so captivating. I was hooked from episode 1 and watched the entire season in one day.
10.Billions: "Chuck Rhoades, a sincere but ruthless US attorney, engages in an egoistic battle with hedge fund kingpin Bobby 'Axe' Axelrod as they try to outdo each other in the competitive financial market."
You know that meme where you see a guy kissing the hand of the Man who told you to watch a show you never wanted to but you finally did and loved? That man is me, I am that Man. My friend begged me to watch Billions. BEGGED. But I always found one excuse or the other. That's old news now because I'm hooked. If you're looking for something light to watch, stay far away from Billions because I stay learning something everyday about money. It's so amazing, end of.
Do you watch any of these? Did I miss out any one? (And please don't say Power I beg you, I don't watch that one. T for Tenks). Let me know in the comments.

Belinda
**All images sourced from google.
Labels:

billions, bodyguard, dofe, killing eve, microinfluencer, money heist, nigerian blogger, nigerian content creator, ozark, SL, stranger things, the good doctor, the handmaids tale, the sinner, toptv, tvshows, YOU
billions
bodyguard
dofe
killing eve
microinfluencer
money heist
nigerian blogger
nigerian content creator
ozark
SL
stranger things
the good doctor
the handmaids tale
the sinner
toptv
tvshows
YOU